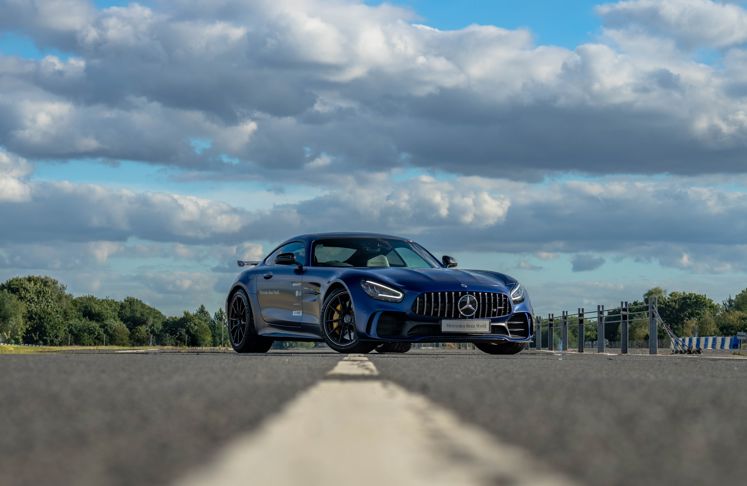 Drive Mercedes-AMG GT R Passenger Ride Special Offer
Take the opportunity to be one of the first to experience the untamed power of our Mercedes-AMG GT R. Sit tight and feel your pulse quicken as your Driving Specialist pushes the vehicle to its very limits around every inch of our Handling Circuits.
Please see Terms & Conditions for Special Offers here.
Experience summary: Drive Mercedes-AMG GT R Passenger Ride Special Offer
£60.00

Our Mercedes-AMG GT R Passenger Ride gives you the chance to experience the most elite of our fleet in the safe hands of a Pro driver. Feel your heart race as you put your trust into the nine-way adjustable AMG traction control hugging each and every turn and conquering speeds of over 100mph.
Feel the mind-blowing power of a 4-litre twin-turbo V8 and witness flawless handling on our low friction surfaces. Experience AMG Driving Performance at its very best without the need to take to the wheel yourself.
Hear the roar of the engine in full flow and feel the sheer thrill of driving in the most revolutionary AMG vehicle.

Please read the Terms and Conditions before deciding to proceed.
Handling Circuit

Dynamic Straight