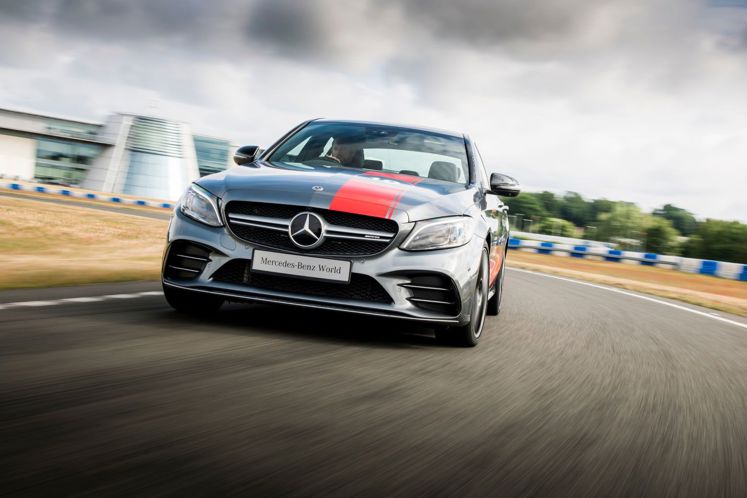 Drive Mercedes-AMG 43 1 Hour
With expert guidance from a Pro Driver in the passenger seat, get behind the wheel of a Mercedes-AMG 43 4MATIC.
Experience summary: Drive Mercedes-AMG 43 1 Hour
£195.00

The Experience.
With a Pro Driver by your side, tackle the thrilling Handling Circuit and exhilarating Dynamic Straight. Experience for yourself how 4MATIC technology can keep the car under control on both high and low grip surfaces whilst experiencing the excitement that is AMG power.
Power (max) 385hp

0 - 60 mph (max) 4.7s
The Models.
Mercedes-AMG C 43 Saloon *
*Please note vehicle models shown are indicative only. This experience is for driving licence holders only.
Please read the terms and conditions before deciding to proceed.
The Circuits.
Handling Circuit

Wet Skid Circle

Dynamic Straight

Wet Dynamic Straight
Relive the experience.
Using 2 cameras mounted within the car, we'll capture every twist and turn, flawless drift or extreme off-road manoeuvre you perform.
Share this once in a lifetime moment with friends and family with the footage captured on a USB drive for £30 per recording including VAT.