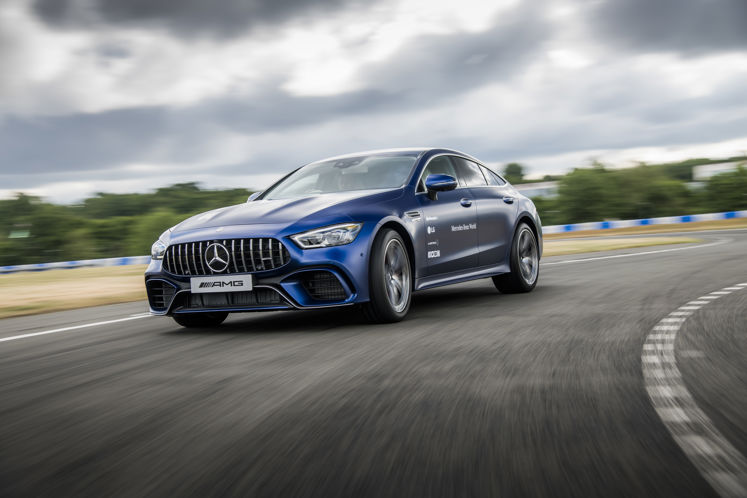 Drive Mercedes-AMG GT 63 1 Hour Experience
With expert guidance from a Pro Driver in the passenger seat, get behind the wheel of a Mercedes-AMG GT 63.
Experience summary: Drive Mercedes-AMG GT 63 1 Hour Experience
£350.00

The Experience.
The Mercedes-AMG GT 63 is our fastest, most exciting 4-door model. Get behind the wheel and experience the power and performance on our thrilling Handling Circuit and exhilarating Dynamic Straight. Familiarise yourself for the first 30 minutes in a high performance Mercedes-AMG 63, then step it up for the rest of the hour in the awesome GT 63.
Power (max) - 639hp 0 - 60 mph (max) - 3.4s
The Models.
Mercedes-AMG GT 63 *
Please read the terms and conditions before deciding to proceed.
The Circuits.
Handling Circuit

Dynamic Straight

Wet Dynamic Straight

Wet Skid Circle
Relive the experience.
Relive your driving experience at Mercedes-Benz World by purchasing an in car recording for £30. We will capture every twist and turn, so you can share with your family and friends.