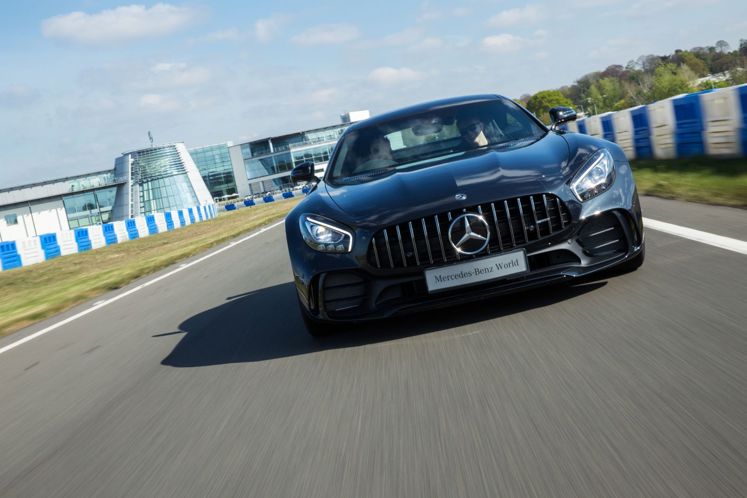 Drive Mercedes-AMG GT R Half Day
With expert guidance from a Pro Driver in the passenger seat, get behind the wheel of the a Mercedes-AMG GT R.
Experience summary: Drive Mercedes-AMG GT R Half Day
£875.00

The Experience.
This is the ultimate Driving Experience. Three unforgettable hours of one-to-one coaching with our Pro Driver to help you perfect the ideal racing line and optimum braking points. Spend the first 2 hours driving one of our high performance Mercedes-AMG 63s on our thrilling Handling Circuits and learn how to drift on the country's biggest Wet Skid Circle. Only then will you be ready to take control of the spectacularly fast Mercedes-AMG GT R.
Power (max) 577hp

0 - 60 mph (max) 3.6s
The Models.
Mercedes-AMG GT R *
Please read the terms and conditions before deciding to proceed.
The Circuits.
Handling Circuit

Dynamic Straight

Wet Dynamic Straight
Relive the experience.
Using 2 cameras mounted within the car, we'll capture every twist and turn, flawless drift or extreme off-road manoeuvre you perform.
Share this once in a lifetime moment with friends and family with the footage captured on a USB drive for £30 per recording including VAT.