Stay refreshed.
Visit our Recharge Café, located on ground floor which is open daily from 10am to 5pm.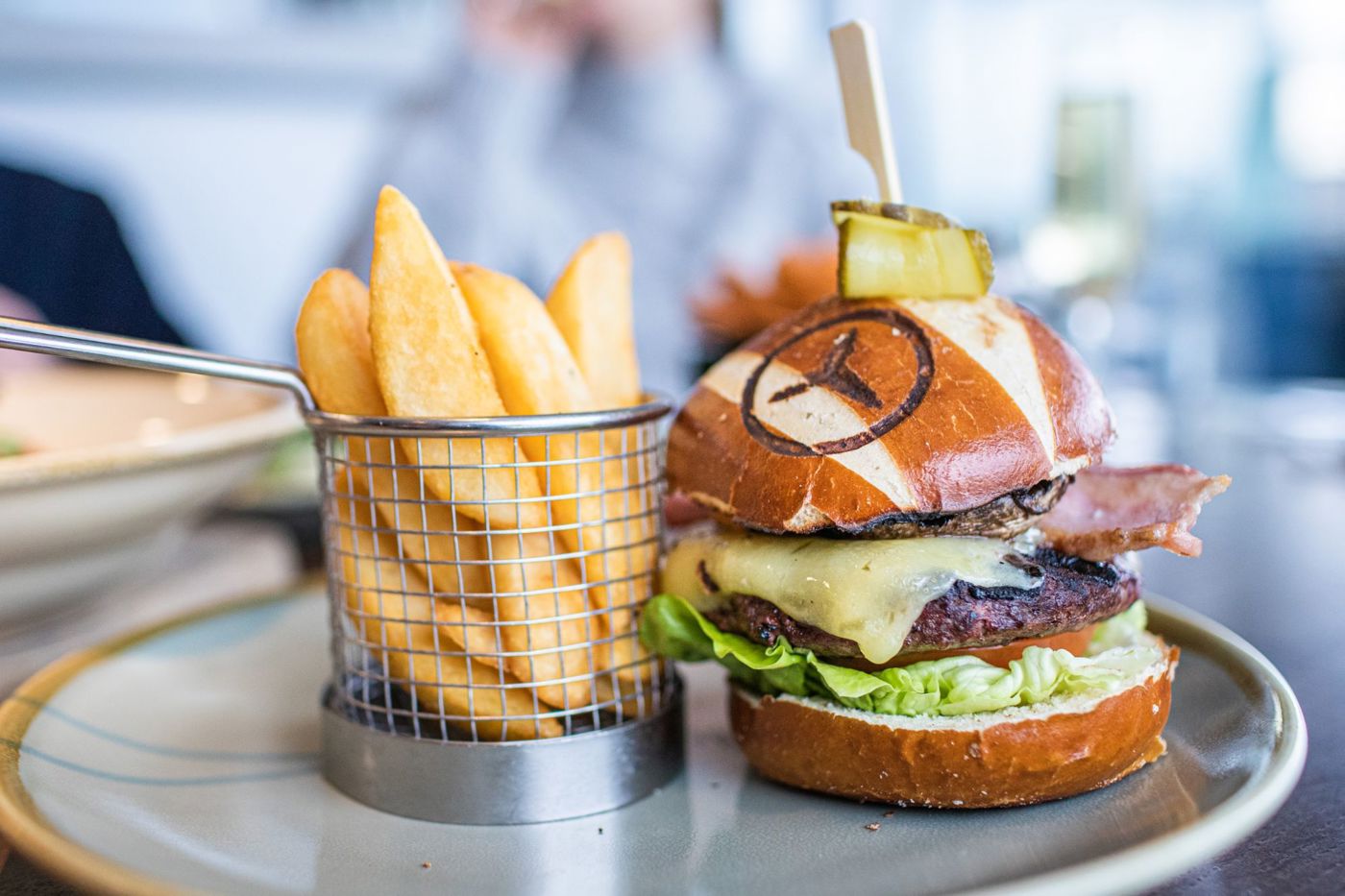 The Bistro.
Enjoy brunch or lunch service in our spacious Bistro with wonderful Track views for the whole family. 
Open Saturday & Sunday from 10:30.
To book in advance, please click here.
Bistro Menu
Corporate bookings.
From mid-meeting refreshments to fabulous five-course celebrations, our delicious food is responsibly sourced and cooked fresh. If your guests have any special dietary requirements, we're only too happy to help.
Take a break.
Our Recharge Café offers delicious fresh food all sourced locally from our regional suppliers. Even our Fairtrade coffee is freshly roasted, ground and hand-packed just up the road in Bicester.
Come and enjoy a wide selection of cakes, sandwiches and hot dishes suitable for all dietary requirements.
Opening hours
Monday - Sunday: 10am - 5pm
(Including bank holidays)